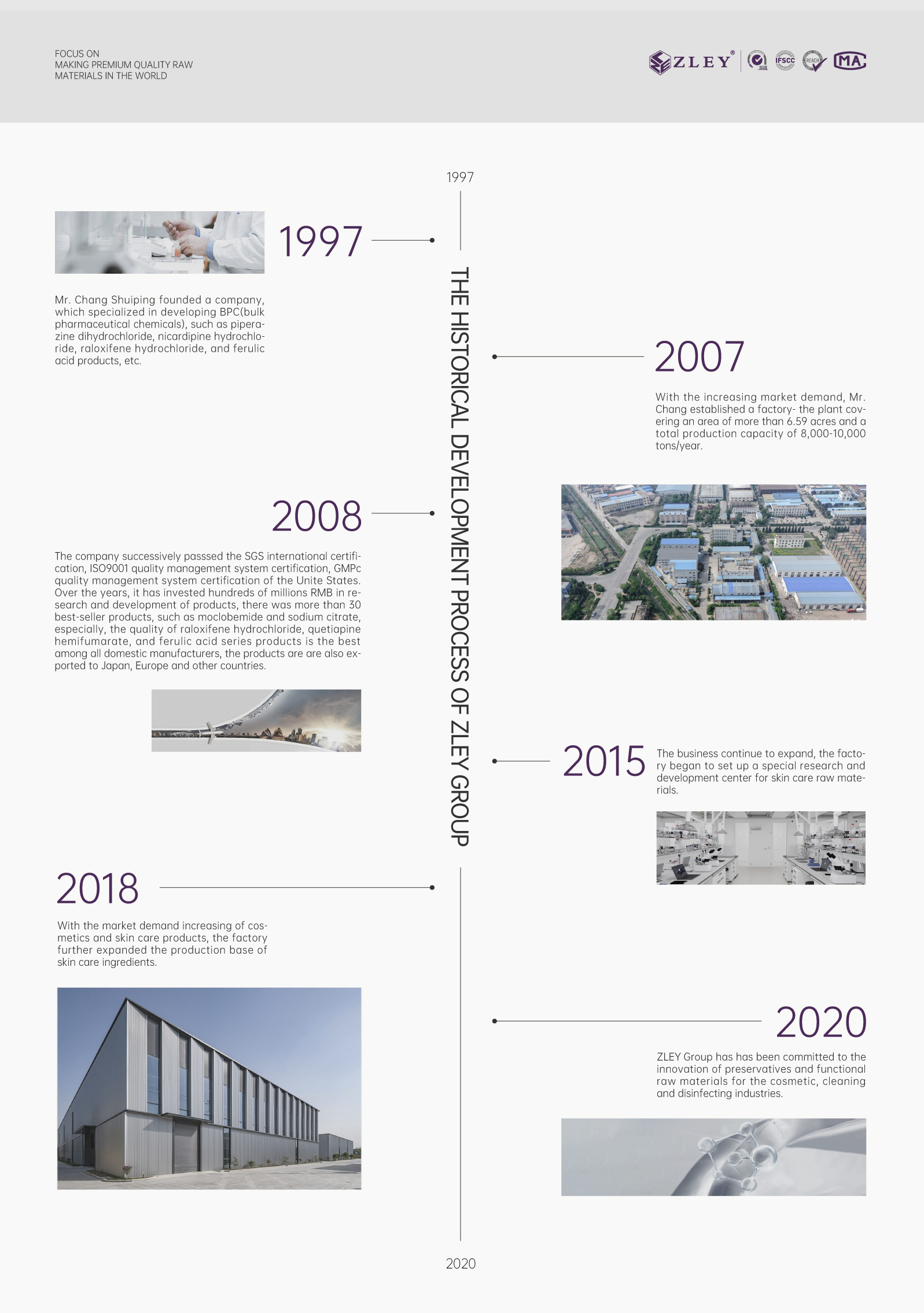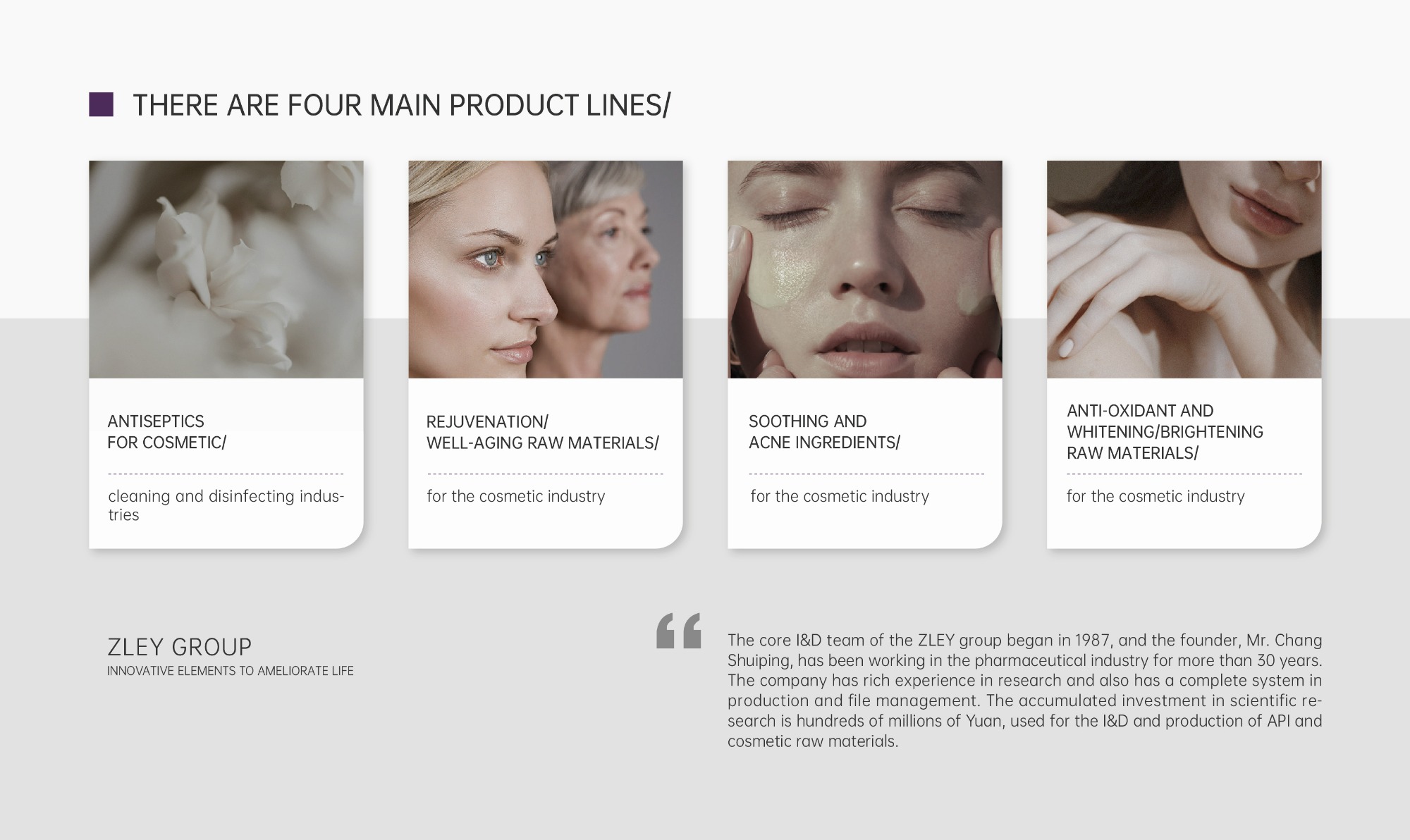 1997
Mr. Chang Shuiping founded a company, which specialized in developing
BPC(bulk pharmaceutical chemicals)
, such as piperazine dihydrochloride, nicardipine hydrochloride, raloxifene hydrochloride, and ferulic acid products, etc.
2007
With
the
increasing
market
demand
, Mr. Chang established a factory, the plant covering an area of more than 6.59 acres and a total production capacity of 8,000-10,000 tons/year.
2008
The company successively passsed the SGS international certification, ISO9001 quality management system certification, GMPc quality management system certification of the Unite States. Over the years, it has invested hundreds of millions RMB in research and development of products, there was more than 30 best-seller products, such as moclobemide and sodium citrate, especially, the quality of raloxifene hydrochloride, quetiapine hemifumarate, and ferulic acid series products is the best among all domestic manufacturers, the products are are also exported to Japan, Europe and other countries.
2015
The business continue to expand, the factory began to set up a special research and development center for skin care raw materials.
2018
With the market demand increasing of cosmetics and skin care products, the factory further expanded the production base of skin care ingredients.
2020
ZLEY Group has
has been committed to the
innovation
of preservatives and
functional raw materials
for
the cosmetic,
c
leaning and disinfecting
industries.
There are four main product lines:
Antiseptics for cosmetic, cleaning and
disinfecting
industries
Rejuvenation/well-aging
raw materials for the cosmetic industry
Soothing and Acne ingredients for the cosmetic industry
Anti-oxidant and Whitening/
brightening
raw materials